Outdoor nautical shower for pool and garden

ZIG
The shower's technical information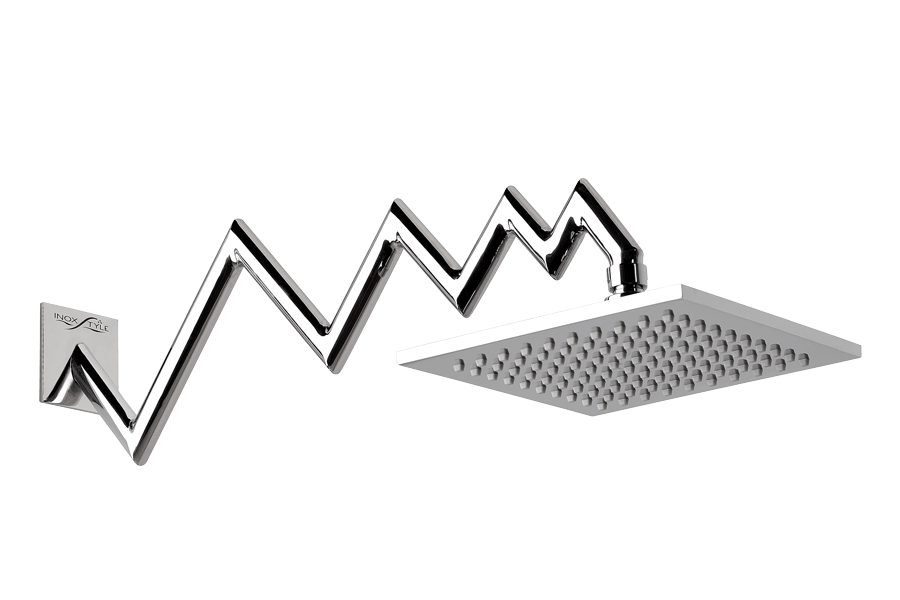 TECNICAL SPECIFICATIONS
Shower body made of marine-grade AISI 316L stainless steel
Multiple process, nautical-grade manual polishing
TIG welded (tungsten inert gas), single body unit
Showerhead with anti-scale and anti-obstruction silicone rubber
Main body length 45 cm
Download
ZIG
Download the photobook to consult this model's detailed information whenever and wherever you want.
ZIG
THE SPIRIT OF THE SHOWER
Renovation, change, shift of architectural expressions, an interpretation of the structure freedom and a new way of considering the sense of interior space in design: in a word innovation. Zig is the shower where the perception of modern comes to life in a profile of surprising, contemporary and dynamic lines.
An outdoor nautical shower arm made of marine grade stainless steel, featuring a welded single unit body, and a multiple process, nautical grade, manual mirror polish finish. A perfect synthesis of design, artisan craftsmanship, and high-quality materials, created thanks to Inoxstyle's experience in luxury yachting.
Unmatched durability
AISI 316L: marine grade stainless steel
Stainless steel AISI 316L is an austenitic stainless steel alloy, considered among the most durable on the market today. Our showers are made from "Marine Grade" stainless steel AISI 316L that guarantees truly unique technical properties and aesthetics.
Sturdy and durable without imperfections
Single unit
Our products are not made with pieces that have to be assembled, rather they are single units that have been welded together under controlled atmospheric conditions. This structural homogeneity gives our products an elegant design, highlighting their geometric lines and eliminating any unsightly blemishes for dirt to accumulate or rust to form. A design choice that definitely improves quality.
Shiny and durable surface
Nautical grade finish
Our steel is polished manually through a fully artisan process that is repeated in multiple sequences to ensure that all of our products include the highest quality finish: nautical grade. This attention is why our products remain clean longer than others and are not affected by limestone.
Reliable Quality
10-year warranty
Thanks to the quality of our production, we are able to provide warranty against oxidation for our products. The care our artisans devote to manually constructing and polishing each piece ensures the endurance of our showers for many years. Our shower's main bodies are guaranteed against oxidation for 10 YEARS.
REQUEST ADDITIONAL INFORMATION AND PRICES